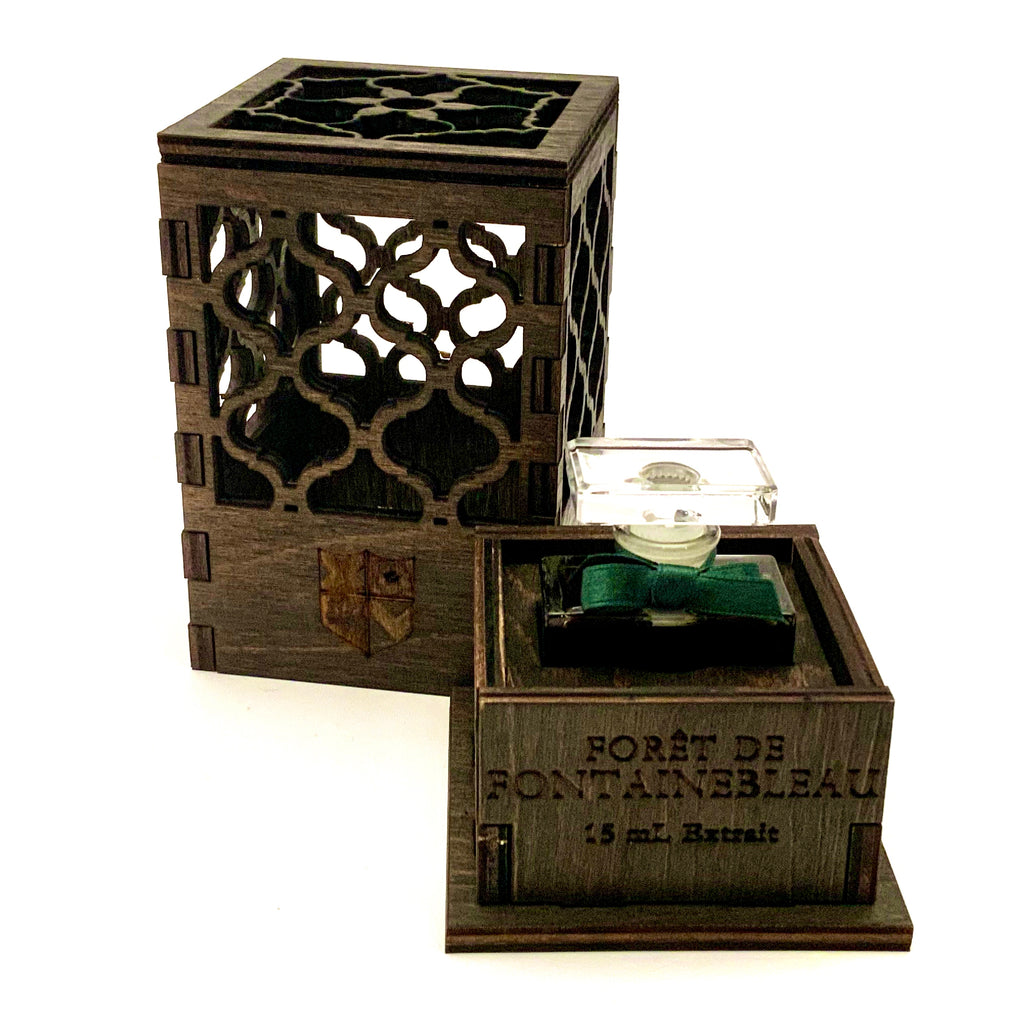 Fitzgerald & Guislain: La Forêt de Fontainebleau extrait de parfum 15ml
$200.00
La Forêt de Fontainebleau
Scent Family: Spicy Leather

Scent Notes: black pepper, clove, carnation, rose, ylang ylang, civet, mousse de Saxe, Indian sandalwood.
La Forêt de Fontainebleau captures the excitement of nineteenth century vacationers and artists as they explore the forest of Fontainebleau with their cameras, paints, and picnic baskets at the ready. The familiar scents of forest foliage and crushed grass mingle with the new aromas of leather boots, rich Parisian perfumes, and painter's palettes as the visitors wander about, eager to find the perfect view or the best shaded grove for an afternoon luncheon: a modern olfactory invasion of the tranquil woodland. A must-try for vintage perfume lovers.
 The oakmoss-heavy base of La Forêt de Fontainebleau containsour own all-natural interpretation of de Laire's famous Mousse de Saxe accord: redolent of forest foliage, licorice, and leather.This dark base adds depth to the spicy and sharp heart notes of pepper, clove, and carnation.
15ml/.5oz presented in a classic crystal splash falcon nestled in a beautifully hand cut wooden box.

Atelier des Modistes is an official stockist of Fitzgerald & Guislain